My Go-To MAC Nude Lipstick Collection
Let's face it, the nude lip is one of the best looks and one of the hardest to find in the right shade. After several years of trial and error and trying to find the right nude for the right smoky eye, and the right nude for a fall jewel tone outfit, here is my list of absolute favorite MAC nude lip colors. The list include my favorite lipliners, lipsticks, and lip glosses. At the end I put some of them together and show you what some of my absolute favorite pairings look like.
First, the lipliners:
MAC has several different kinds of lipliners, and I really love them all for different reasons and different uses. Usually, lately my go-to lipliners have been the Pro Longwear Lip Pencils, simply because they last FOREVER! My favorite nude Pro Longwear Lip Pencils are: Etcetera and Nice 'N' Spicy. Etcetera is much lighter, and Nice 'N' Spicy is great to wear all over the lip before you put on your lipstick.
Next, the Cremestick Liner. These are the automatic type of lip pencils that you can twist up. I like the fact that they provide a very rich color and creamy texture. They do not get clumpy at all on the edges of the lips. My favorite nude Cremestick Liner is Cream O' Spice. It is similar to MAC's Spice liner, but does not go on as orange looking on me, and provides a little more color on me.
Last, for the regular Lip Pencils. MAC makes great lip pencils in great colors.  They last a long time and these can get the sharpest best point on them of any of the lipliners. This was a hard selection because MAC has many nude lipliners, and sometimes you just have to see what works best on your skin. For me, my go-to nudes are Stripdown, which is a very true nude on me, it doesn't go gray or orange, and Oak, which is a little lighter but still has a great nude color on my skin tone.
Here is a picture of the following nude lipliners: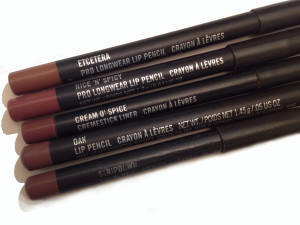 Pro Longwear Lip Pencil
Etcetera
Nice 'N' Spicy
Cremestick Liner
Cream O' Spice
Lip Pencil
Oak
Stripdown
Next, the lipsticks:
Again, MAC has so many nude lipsticks to choose from depending on your taste, your skin tone, and the shade of nude you are looking to find. Here is a list of GREAT nude options for many skin tones and from almost all of the different lipstick finishes that MAC offers. Honestly, if you need to find a great nude lipstick, you should go to MAC, you will find one for you. The Matte texture will provide lasting and pigmented coverage. The Satin texture is a little sheer but still has a great amount of coverage. The Lustre texture has a small bit of shimmer to it and can sometimes be very sheer depending on the color, but this is often the look you are going for with nudes. For the Satin and Lustre I am showing one lighter and one darker option depending on the type of nude look you are going for. The Mineralize Rich ones are very smooth and provide good color as well, but also may not last as long as a satin or matte. Again, they are great for nudes because they provide the wet dewey look that you often are looking for with a nude lip color. The two nude Mineralize Rich lipsticks are very similar, but I really love them both, and couldn't decide which to post, so I am putting them both on here for you to see.
Satin
Myth (lighter)
Cherish (darker)
Lustre
High Tea (lighter)
Fresh Brew (darker)
Mineralize Rich
Luxe Naturale (lighter)
Pure Pout (darker)
Last, the glosses:
I am a sucker for a good lip gloss. MAC has so many different finishes and textures, I really cannot choose a favorite. I do not have each texture here, but just a few of my favorites that go well with nude lips. Dazzleglass is lightweight and has a lot of glitter in it to provide excellent shine. Pro Longwear Lipglass is pretty thick, but that is because it does what it says, and lasts longer than any other lip gloss I have tried. Mineralize Glass is a medium weight lipgloss with a good amount of pigment that provides a good amount of shine as well. Lipglass is the original MAC gloss. It is a little thicker than I normally prefer a lipgloss to be, and for that reason I chose their other glosses for many years. Over the past couple years I started buys Lipglass colors again, because they really do stay longer because of the consistency.  It is just something you have to get used to. Last, the new Patentpolish Lip Pencil, which is a gloss in a pencil form. This is a great gloss that provides medium coverage and medium shine, but lasts very well. It's a great mix of a gloss and a lipstick, so that you can choose sometimes just to wear it alone, without having to wear a lipstick and a gloss. (Not shown here are Lustreglass and Plushglass – both of which are AMAZING, I will write another piece to include them because I love both of those textures and formulas so much).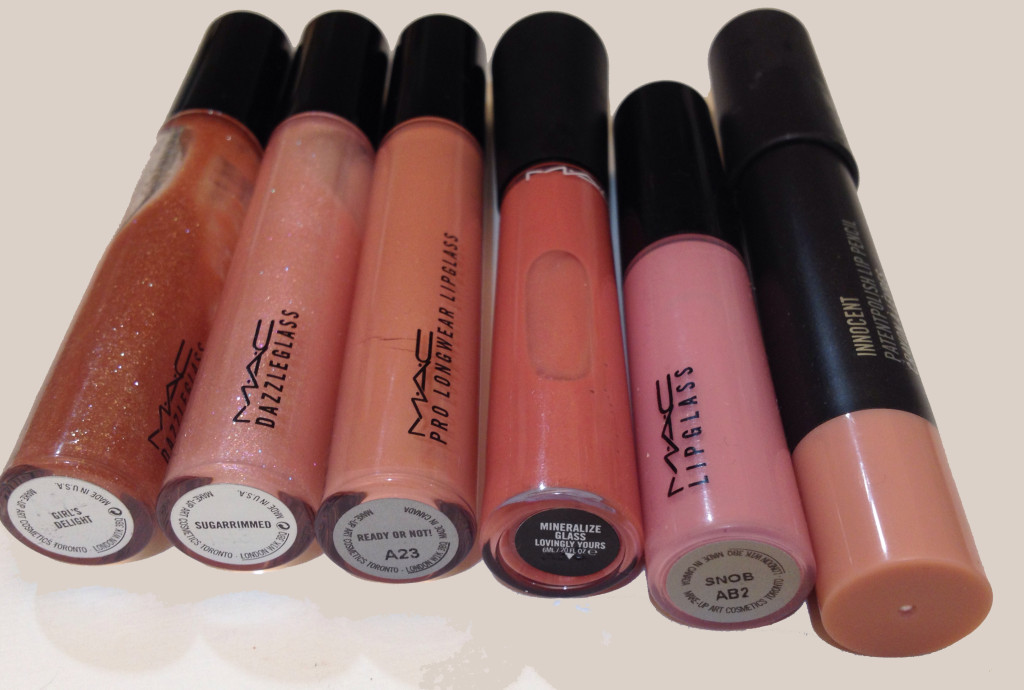 Dazzleglass
Girl's Delight
Sugarrimmed
Pro Longwear Lipglass
Ready or Not!
Mineralize Glass
Lovingly Yours
Lipglass
Snob
Patentpolish Lip Pencil
Innocent
Here are some of my favorite combinations and how they look on:
As of right now, today, my favorite two of these looks that I use the most day-to-day are number two and number six. Number two is a little lighter with a pinker undertone and number six is a little darker with a warmer more orange undertone.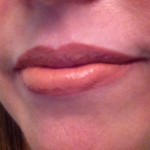 1. Cream O' Spice Cremestick Liner
Honeylove Matte Lipstick
Ready or Not! Pro Longwear Lipglass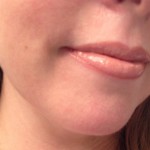 2. Nice 'N' Spicy Pro Longwear Lip Pencil
Myth Satin Lipstick
Snob Lipglass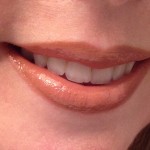 3. Stripdown Lip Pencil
Cherish Satin Lipstick
Girl's Delight Dazzleglass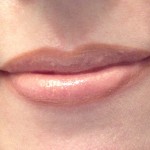 4. Etcetera Pro Longwear Lip Pencil
High Tea Lustre Lipstick
Sugarrimmed Dazzleglass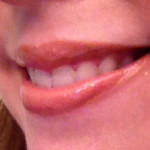 5. Oak Lip Pencil
Fresh Brew Lustre Lipstick
Lovingly Yours Mineralize Glass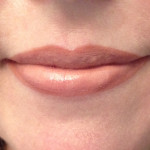 6. Cream O' Spice Cremestick Liner
Pure Pout Mineralize Rich Lipstick
Innocent Patentpolish Lip Pencil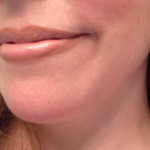 7. Etcetera Pro Longwear Lip Pencil
Luxe Naturale Mineralize Rich Lipstick
Sugarrimmed Dazzleglass